Featured
Scented Ornamental Candles
A new design object, an olfactory totem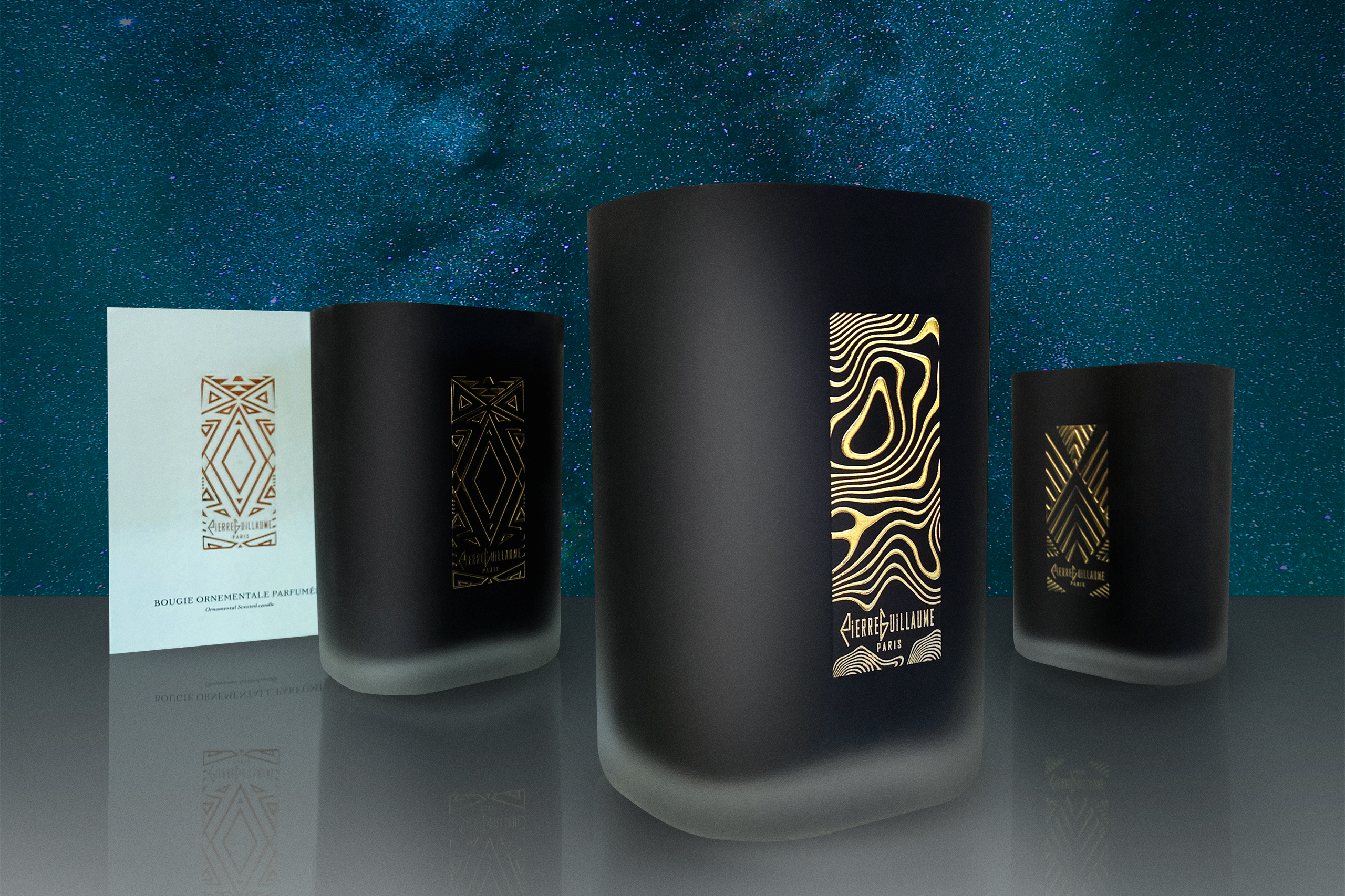 Three ornamental motifs symbolising the winter nights:
the owl, the fir tree and the aurora borealis.
PIERRE GUILLAUME PARIS unveils a new 1.5kg size in its scented candle collection. Our new Ornamental Scented Candle retains the oblong silhouette of the vase designed by Pierre GUILLAUME for the 240g format but is dressed in a contrast of light and shadow inspired by winter nights and skies. The exterior is a satin frosted glass. The inside is dressed in an intense black identical to the colour of the scented wax. An exclusive microblasting finish creates a "Celestial Vault" effect. When the candle is lit, flashes of light surreptitiously pierce the intense black of the vase here and there and twinkle like stars in the sky.
Each vase has a golden decorative motif that evokes night and winter; the owl, the fir tree and the aurora borealis. The PIERRE GUILLAUME PARIS Ornamental Scented Candle is a design object conceived as an olfactory totem, a cosy and timeless ornament, which can be integrated into multiple decors.
Dimensions of the object: 160 X 110 X 90 mm
EBENE CONSTELLATION
A Precious Wood Studded with Spices…
Scented Ornamental Candle – Weight 1,5 kg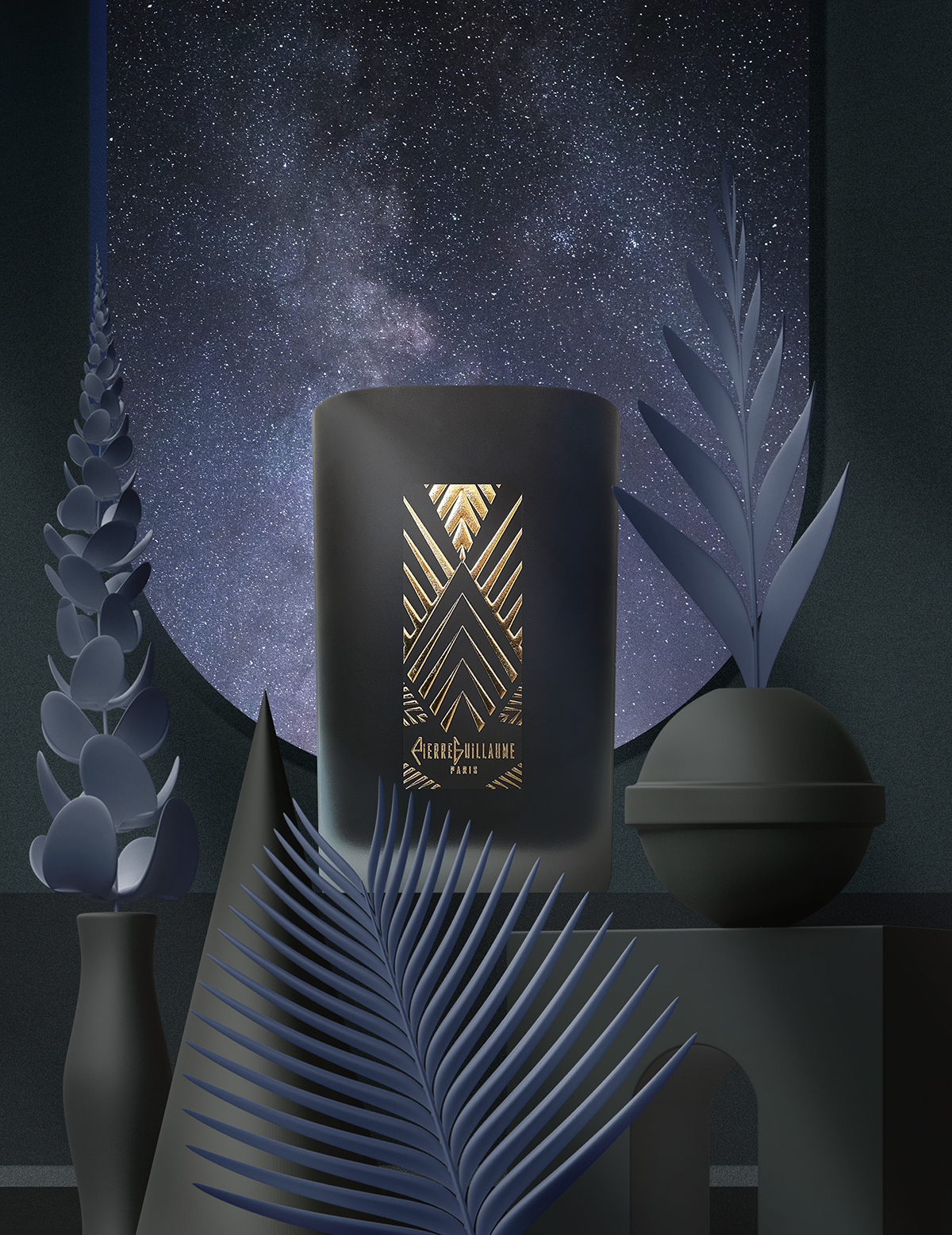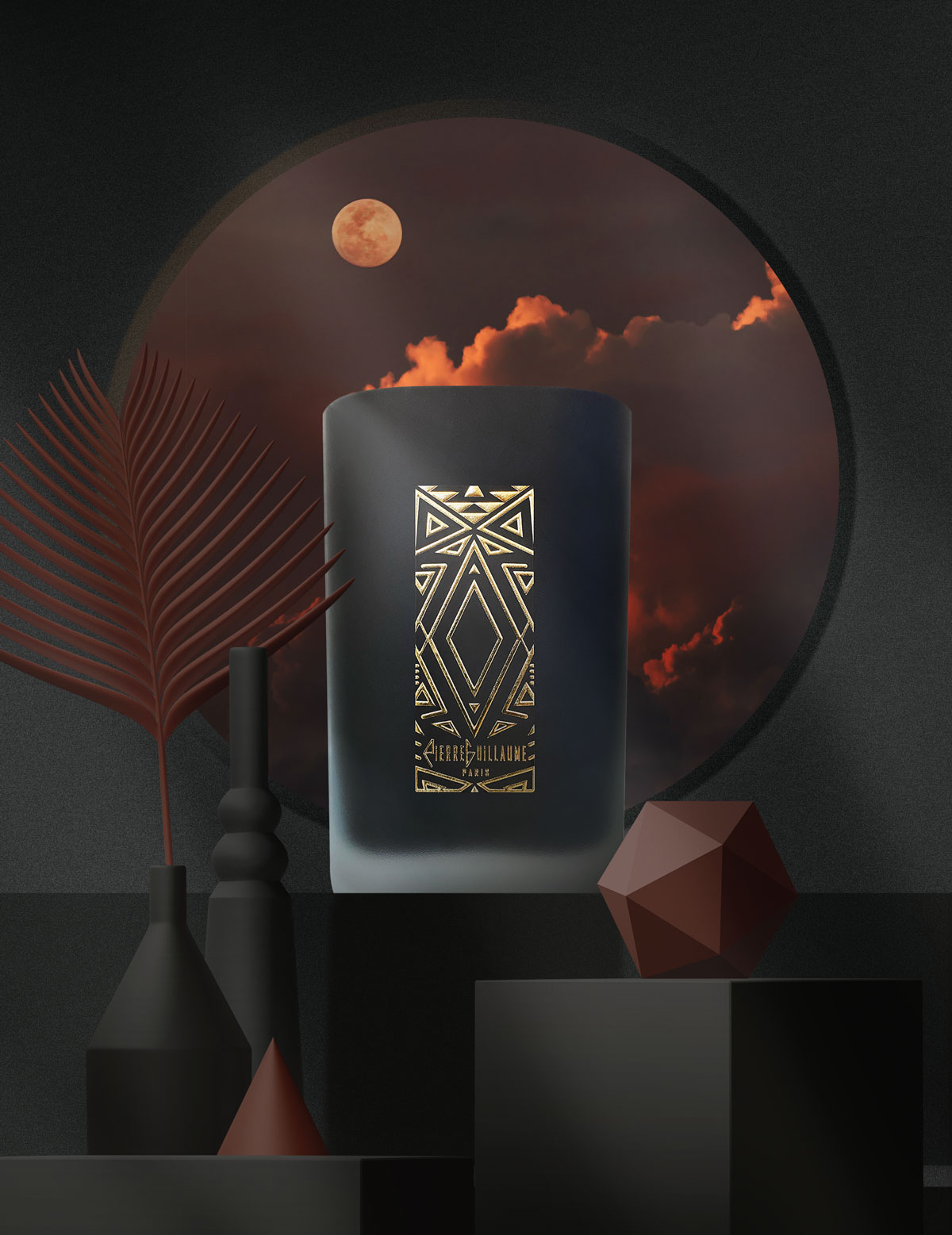 NUIT D'ISPARTA
A Twilight Rose…
Scented Ornamental Candle – Weight 1,5 kg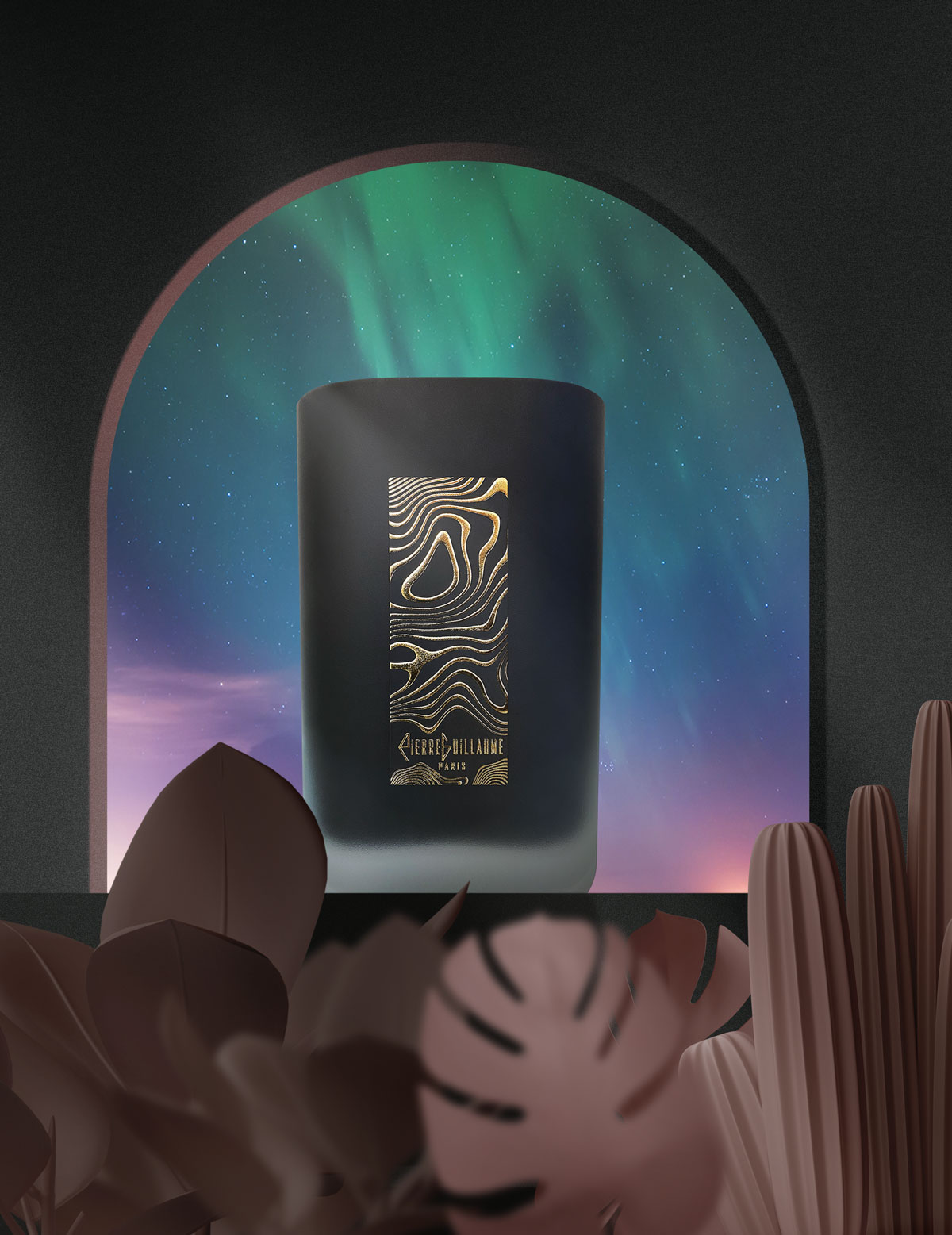 "I imagined these new ornamental candles as olfactory totems with a timeless design inspired by the symbolism of nights and winter skies."
Pierre GUILLAUME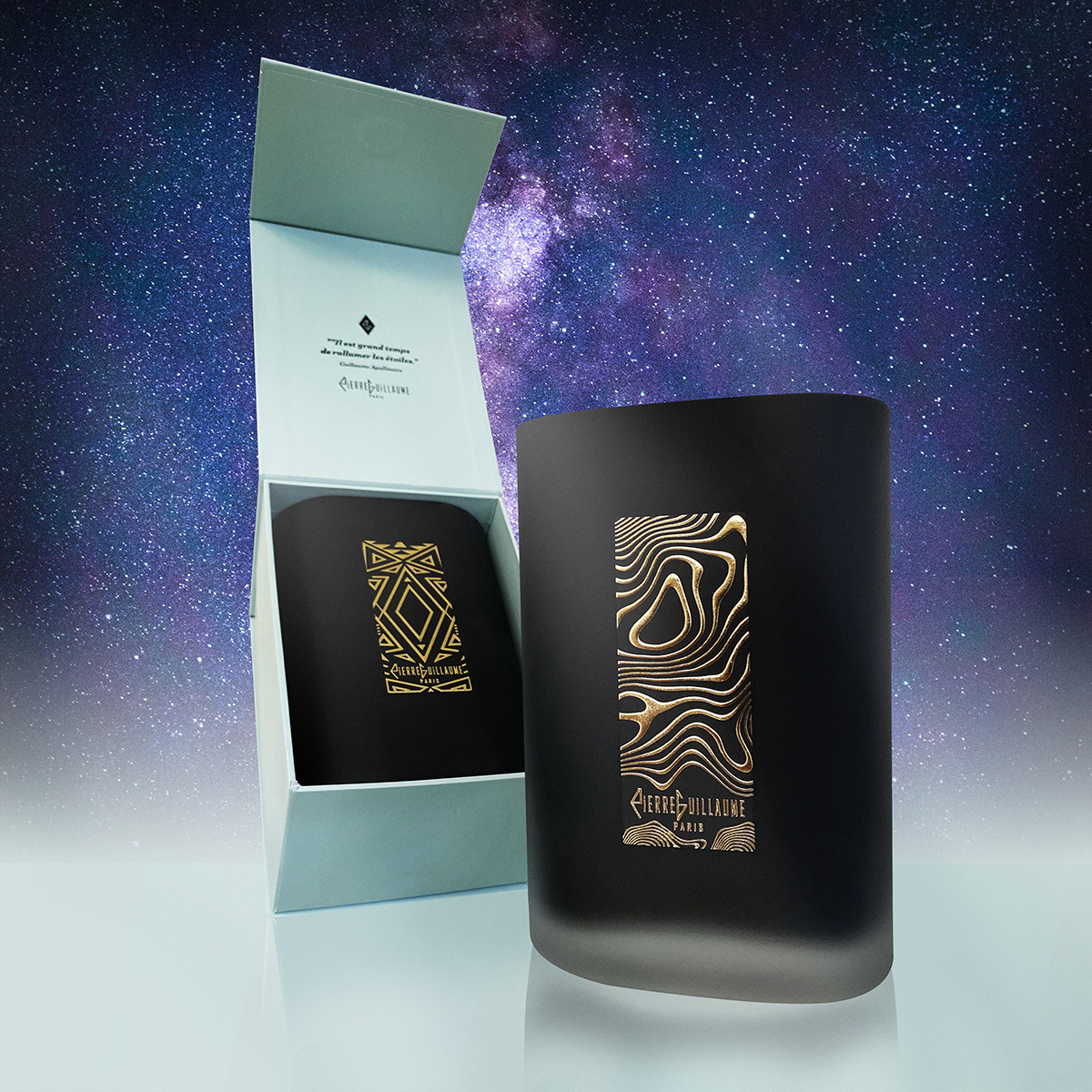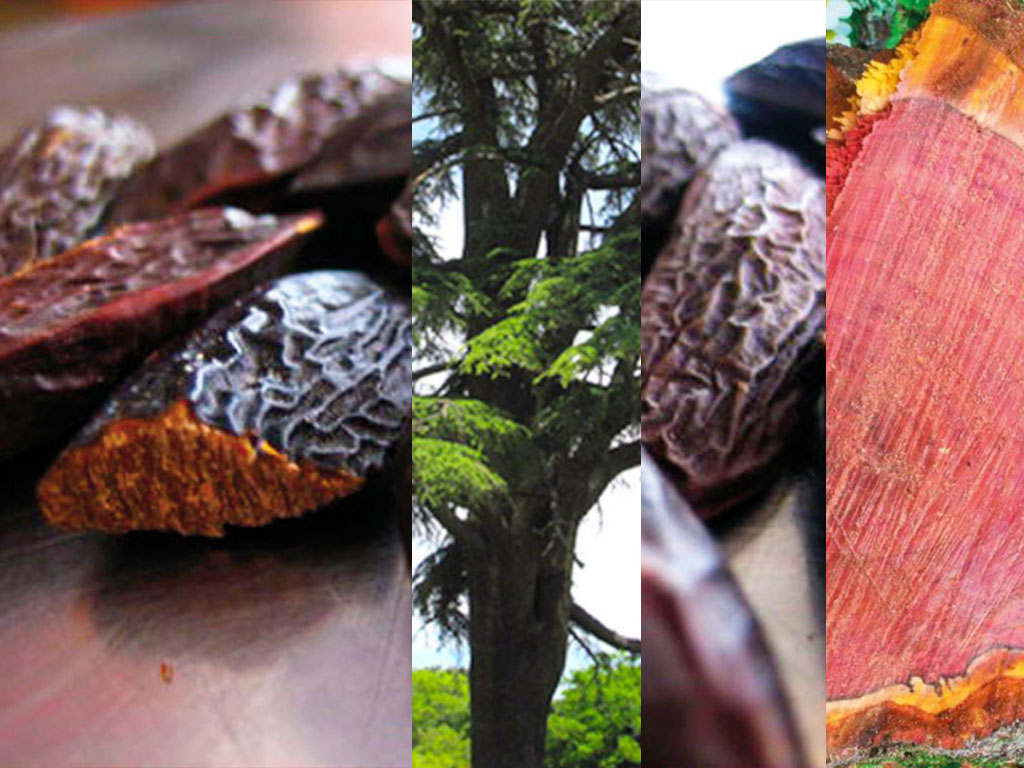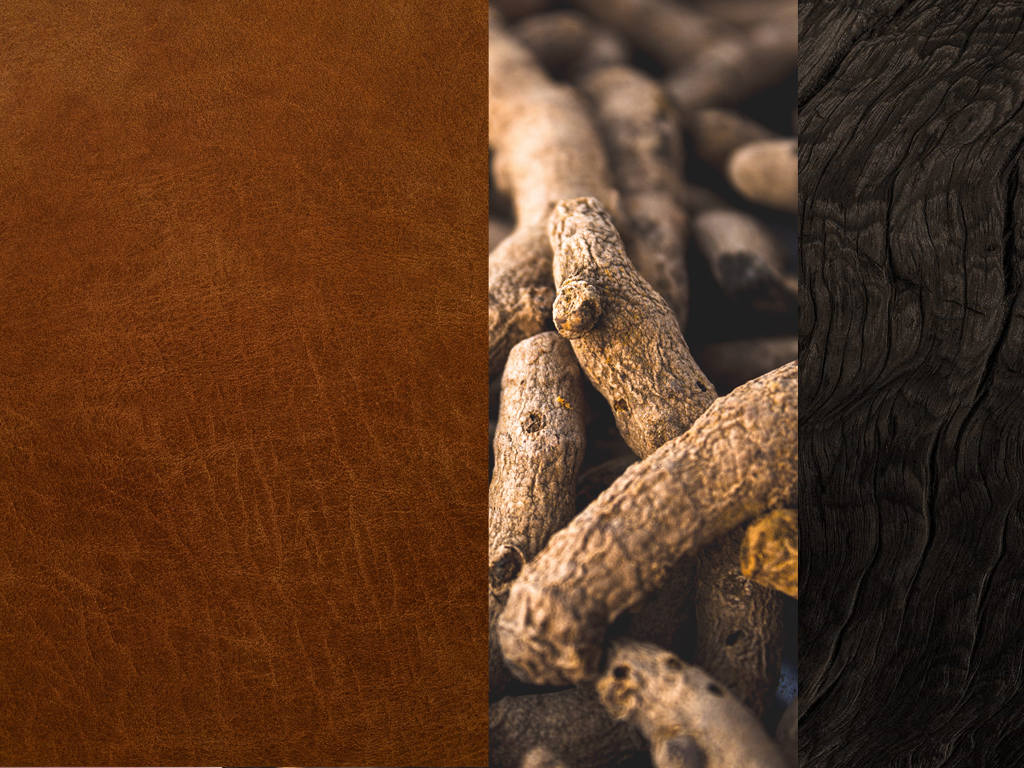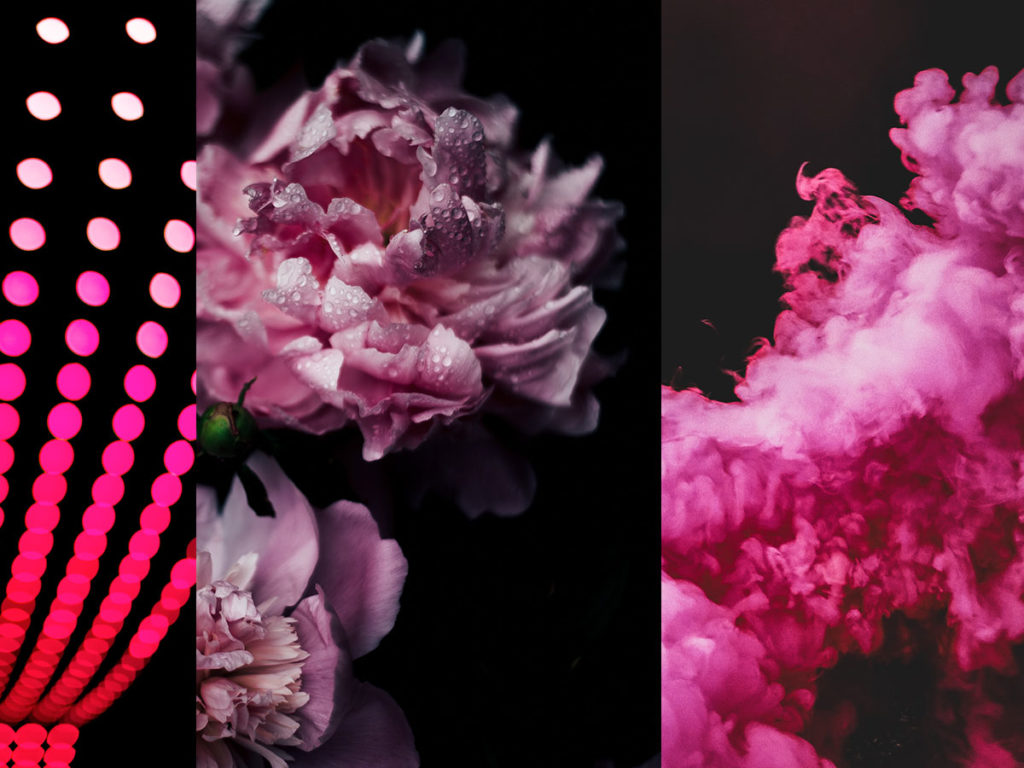 ORNAMENTAL CANDLES
Choose your giant candle, Made in France